How to Start a Martial Arts Blog
Start a martial arts blog because you want to:
Keep track of your training and progress
Share your training tips
Get feedback from your peers
Inspire others
Share your passion of martial arts
Don't wait. Today is your day to start a martial arts blog!
Put things on hold for the next 15 minutes and follow the three steps below. You'll have your own martial arts blog before you know it.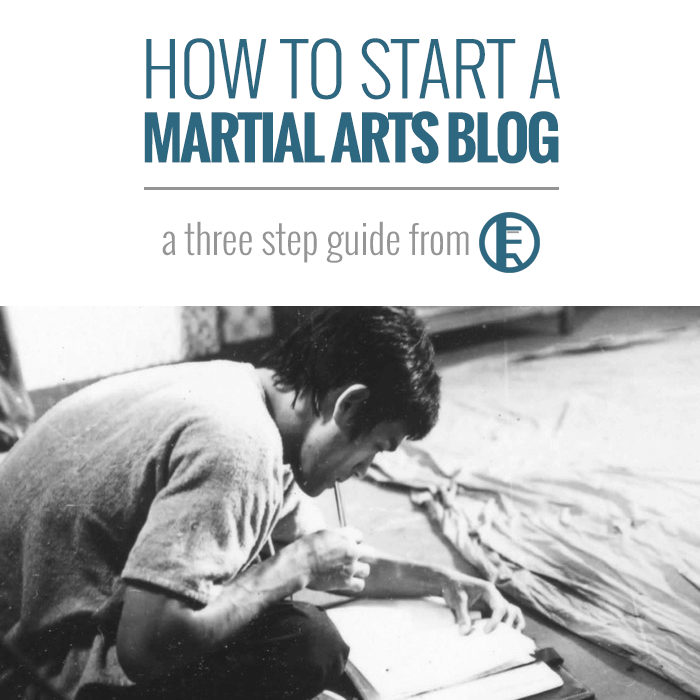 Let's get started!
Disclosure: Please note that some of the links below are affiliate links and I will earn a commission if you purchase through those links (at no extra cost to you). I have personally used and I am recommending them because they are helpful and are companies that I trust.
How to start a martial arts blog
The three steps to creating your blog:
1. Domain Name and Hosting
2. Install WordPress
3. Make it Look Good
1) Domain Name and Hosting
What do you want your domain name to be?
Mine is practicewingchun.com. I prefer to keep it simple but you can choose whatever you want so take your time and brainstorm as many names you can. Once you have thought of a few, head to Bluehost to see if your domain name is available by entering it in the box that looks like this:

If you're asked to pick your plan level I'd suggest the Starter Plan, which is paid all at once instead of monthly, but it'll save you money in the long run.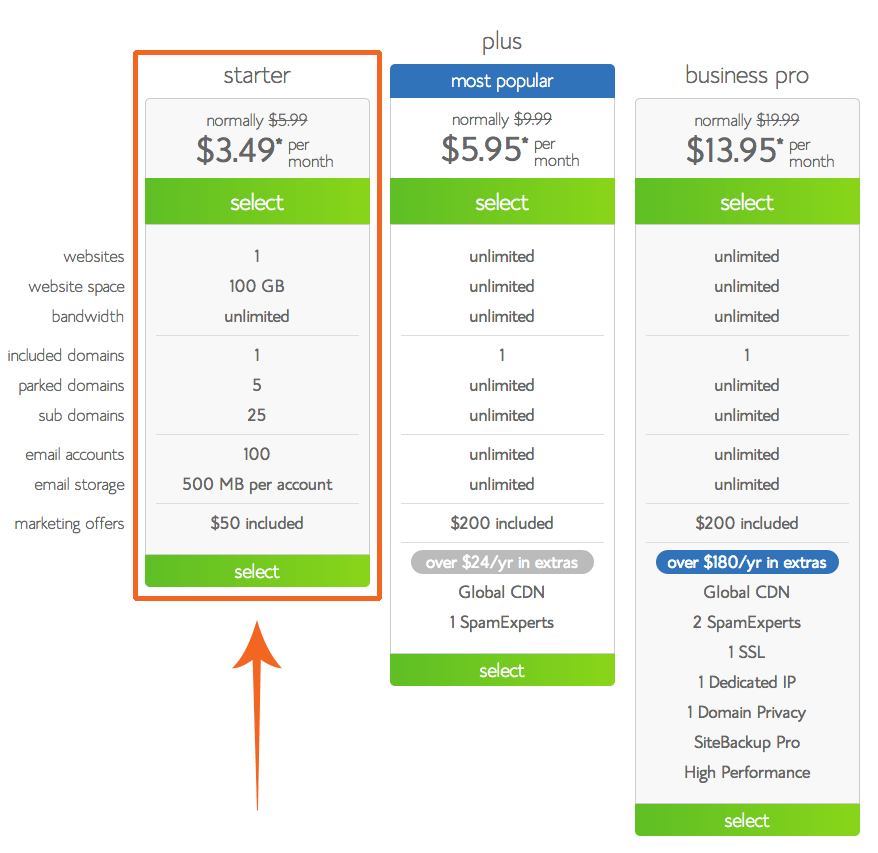 You'll also need to host your domain name. Hosting is like renting space on the web to display your blog. Bluehost has great rates and gives you your domain name for free if you decide to host with them.
Below is a screenshot of what I use for package information settings.
The Domain Whois Privacy protects your personal address and phone number from being displayed to the public.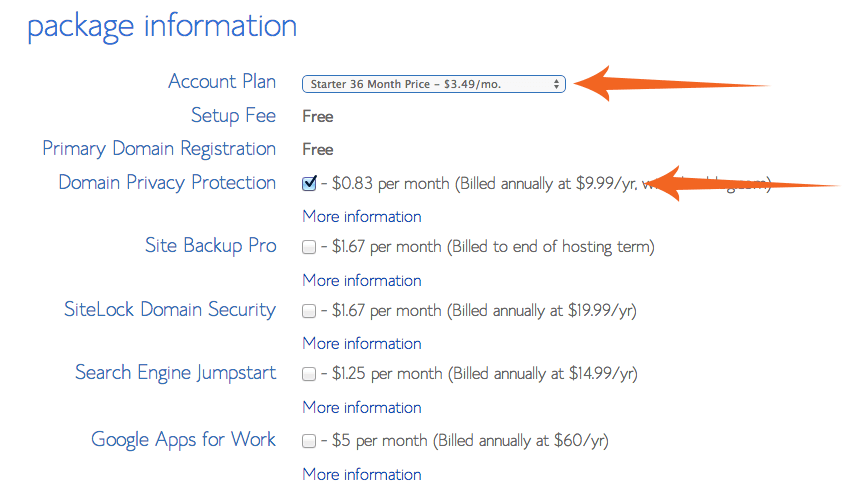 2) Install WordPress
Once you've completed registration with Bluehost you'll need to go through the process of installing WordPress.
WordPress is a blogging software. It's the software that I use for practicewingchun.com. The best part is that it's very easy to use and it's also very easy to install on your website.
Here's how:
Login to Bluehost and for the Website section. Click on the WordPress logo.

On the next page click the option to "Install".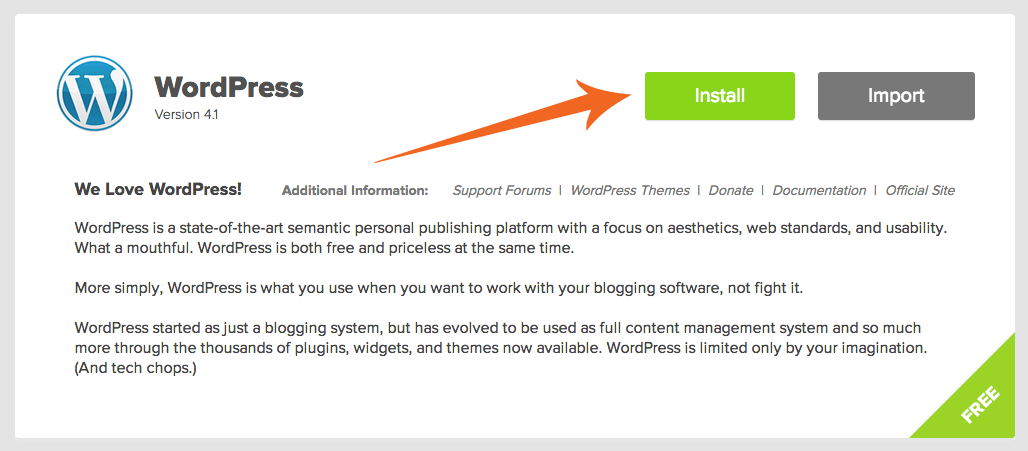 Click the "Check Domain" button.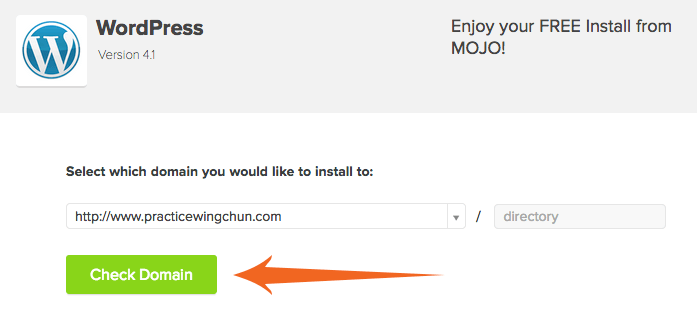 Click the "Show advanced options" to name your website and choose your username and password to login. Afterwards, be sure to check the terms and conditions box and then click the "Install Now" button.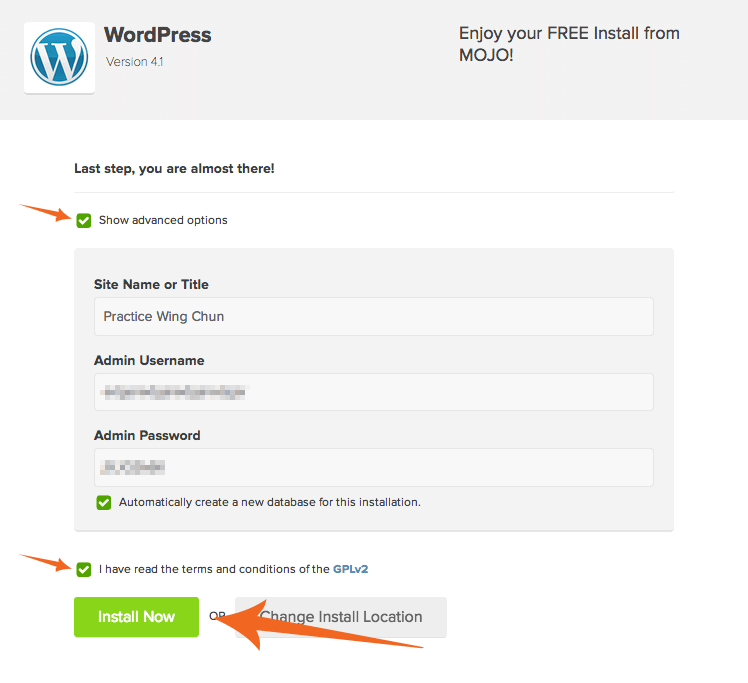 Once you get the "Your install is complete" you'll want to make note of the Login URL, Username, and Password to avoid lost password annoyance and frustration at yourself later. You can change these to something more personal and memorable later, but you'll need them for your first time logging in.
Type your Login URL into your web browser. You'll see a login screen like the one below. Enter your Username and Password you copied down from the previous step.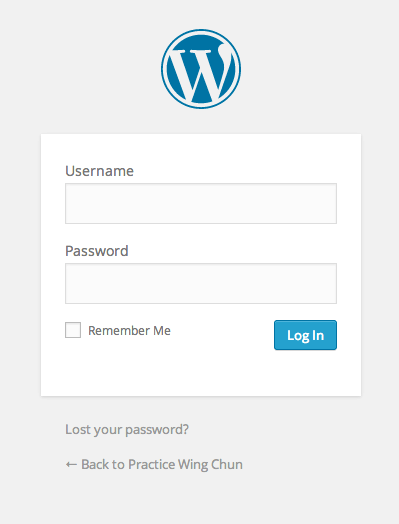 3) Make it Look Good
At this point, you officially have your own martial arts blog! How does it feel?
You're just minutes away from sharing your martial arts journey with the world!
But before you do, there are a few things you can do to make your blog look good. It's time to pick your theme! WordPress has tons of free WordPress themes to pick from. You can scan through the options here.