Adapt Wing Chun to Your Height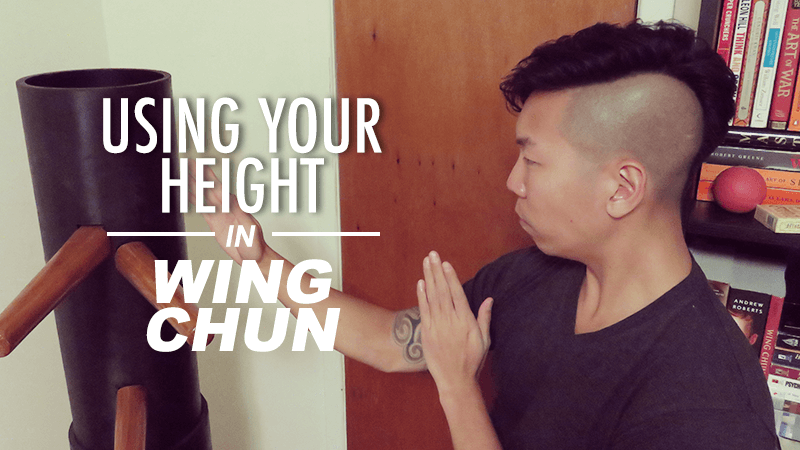 Let's talk about how our height affects our Wing Chun.
Closing the distance is important in Wing Chun because that's where we're most comfortable and able to be effective. However, the amount of distance required to be closed varies from person to person because of our height and reach.
I realized this when my Sifu demonstrated a technique that involved stepping in. When I tried to do it, my version didn't have the same impact that my Sifu's did. I followed his movement, move for move, including how and where he stepped. That's when I noticed that our stepping, even though our foot placement was the same, was different because he is taller than me. He can place his foot in front of the opponent's feet to complete the move. But for me, I need to place my foot past and between my opponent's feet to complete the move with the same effect as my Sifu's.
As a shorter person, I have to really close the distance.
This means a lot more than just stepping in, it means stepping in to not only be able to reach my opponent with my strikes but also be able to generate power using the distance I have.
I also have to work harder to make sure my technique is solid because I have to fully commit when stepping in. If my technique is bad, and my defense fails, I'm essentially going in to my opponent's space unprepared and ready to fail.
So, if you're having trouble understanding why some of your strikes or techniques aren't as effective, it may be solved by finding the perfect range between you and your opponent. Think about your distance the next time you're training with your partner.
Question: Are you tall or short? And do you notice the range difference between your's and your opponent's?