Do You Practice Wing Chun Everyday? Here's My Challenge!
Today I'm challenging you to practice Wing Chun…everyday!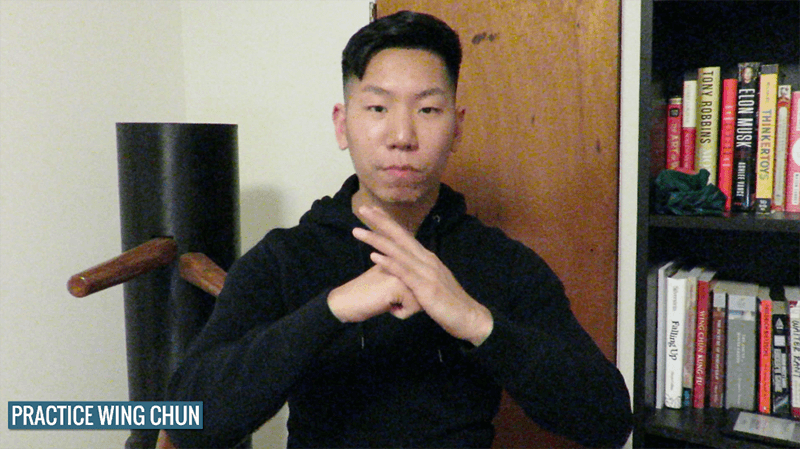 If you have 1 minute or 15 minute, practice is practice. Spending a small amount of time is better than spending NO time practicing.
I practice everyday and I do so by breaking my training down to less than 15 minutes per day. I focus on ONE specific technique or ONE specific drill. Once I'm done, I stop because completing smaller training sessions makes it more likely to do it again the next day. I keep it simple to keep myself motivated.
I also use a habit tracking app to remind me of things I need to do everyday. My daily list of habits include:
Practice Wing Chun
Stretching
Meditating
No soda
Once I finish a task, I check them off and move on. The more days I complete my tasks the more motivated I am to continue so that I can keep my streak going. The app I use is called Productive and it's available for the iPhone but I'm sure any habit tracking app will do.
Let's get down to the challenge. I challenge you to practice Wing Chun everyday for 30 days. If you accept, please comment to let me know. If a lot of people participate, I'll come up with a prize for those who successfully complete the challenge.
Keep training!
Using Your Free Time to Practice Wing Chun
I want to help you create good habits. Practicing Wing Chun everyday is only one example of a good habit. I try to spend at least one minute per day focus on training. Sure, it may not feel like it makes much impact now but in the long term, you're establishing your habits and making it a part of your everyday life.
Last Thursday I didn't have enough time to release a Practice Wing Chun episode and I was kind of bummed about it. I also almost didn't practice that day. The only thing that stopped me from missing a day of Wing Chun was the guilt I felt for not doing it. You see, since I started my self imposed 30 Day Practice Wing Chun Challenge, I feel guilty if I miss a day. If I didn't do any Wing Chun last Thursday, I don't think I would have been able to sleep at night because that's how ingrained my habit of practicing everyday is.
So, why aren't you practicing Wing Chun everyday?